Keyboard Calibration Errors
The VFX series - and to a lesser extent, some other Ensoniq keyboards - often suffered from a KEYBOARD CALIBRATION ERROR when booting up. The problem is from a faulty connection between two circuit boards directly underneath the keys. If you get this error message, after you press a button, the display will give you the option to RECALIBRATE or IGNORE. If you recalibrate, it is likely you will get the same result. If you ignore, your VFX or SD-1 will still work normally - except that the keys will be disabled. While that may seem pretty pointless at first, it does allow the synth to be played via MIDI. You can also play back sequences.

In a pinch, you can often get the keyboard to calibrate by performing the "Heimlich manuever". Lean the keyboard against a wall at a bit of an angle, then press gently in the middle of the top panel just above the keys. (The faulty connector is in the middle of the keyboard.) This can be just enough pressure to temporarily restore the faulty connection. But it is at best a temporary fix.

The real solution is to remove the keyboard, and hard-wire the connector that bridges the two keyboard coil boards. On one side of these two boards is the brown connector that mates them together. On the opposite side of the boards, where the pins of these connectors are soldered to the PC boards, you can simply solder some jumper wires which make the same connections.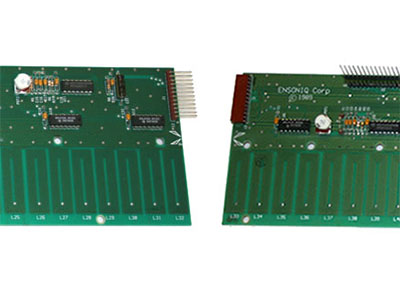 The photo at left shows the brown connector between the two keyboard coil boards; the boards have been removed from the keybed for visibility. On the right, the same boards are flipped over, showing jumper wires soldered to the pins of the connector (the connector is still in place on the opposite side of the boards). This is the side of the boards that is visible when the keybed is removed.