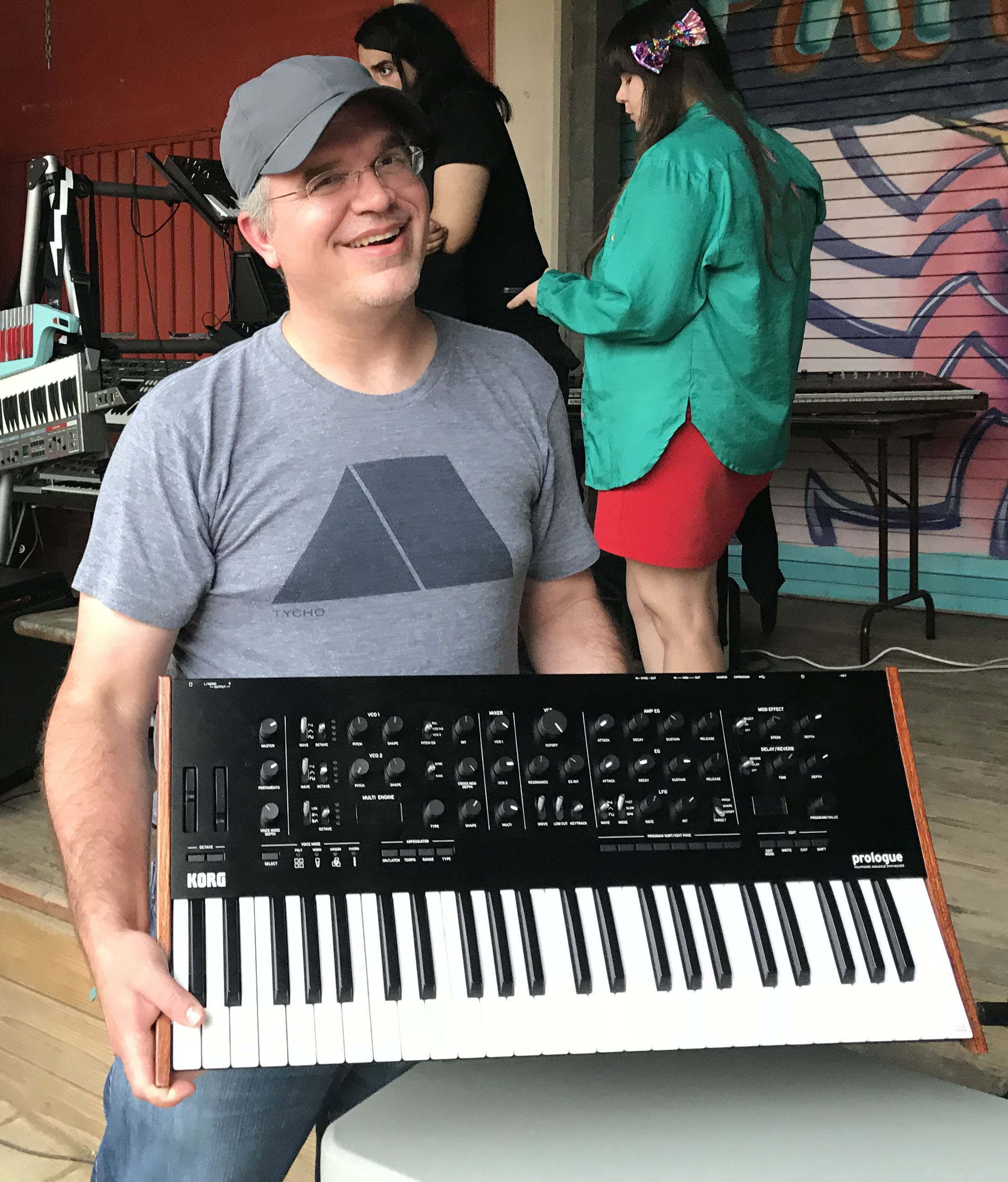 About Synthomania
Synthomania is a synthesizer exhibition and swap meet hosted by Syntaur. We're putting dozens of rare vintage synths on display, and you get to spend quality time with them. If you can't bear the thought of going home without a certain keyboard, don't worry, most of the synths on display will be for sale. (And we accept PayPal and all major credit cards.)
For Synthomania 2019, we're also putting live music in the backyard of Syntaur headquarters. You'll have great synth jams scoring your Syntaur hangout, and when there's no booked musician playing, if you're feeling up to it, you can step up for a jam session. It's a family-friendly environment, so bring along the spouse and kids.
With some fantastic door prizes - like a set of four Korg Volcas! - you may just be going home with a new treasure. But aside from just the gear, Synthomania is also a great place to hang out with synth fans! With so many enthusiastic players in front of so many amazing keyboards, you'll never run out of things to talk about.
VENUE
Syntaur
170 S Walnut Ave, New Braunfels, TX 78130, USA
For the first time, Synthomania is at Syntaur's South Walnut location, with our signature showroom and backyard that's perfect for synthery.
Register
Want to bring your own synths to show off or trade? Great! Sign up with the button below and we'll see if there's a spot for you. Bringing synths is free, and you don't need to register if you're not bringing anything.
Our Sponsors
These companies not only helped make Synthomania happen, they keep the synth world spinning. And they just might make your head spin with the door prizes they are providing!
Contact Us
For any questions, comments, or concerns, send us a message and we'll get back to you.