E-mu Emax I keyboard
Released in 1986
The Emax is a 12-bit digital sampler, with just 512k of memory for storing those lo-fi samples. It offers lots of flexibility in sound editing, as well as a chorus effect. The 5-octave keyboard responds to velocity and key pressure. This same keyboard was also marketed by Baldwin as the IKE (Instrumental Keyboard Ensemble), but in a black color.
The Emax used two different styles of keys; K39W keys are essentially flat on the bottom, while K41W keys look the same, except for an extra 'foot' protruding downward near the back of the key.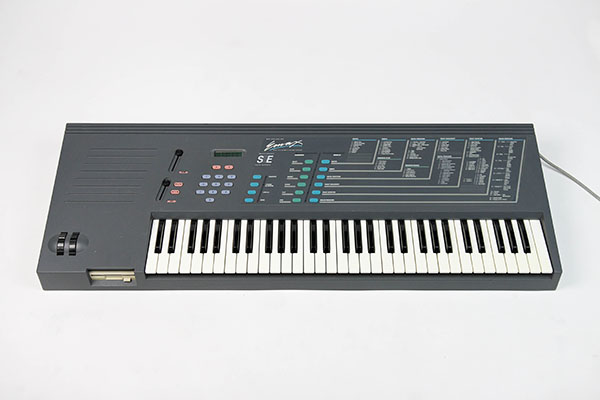 All photos are copyrighted by Syntaur, and may not be used without permission.