Arp Quadra
Released in 1978
It's called a Quadra, because Arp's monster synth has four independent sections: Bass, Poly synth, Lead synth, and Strings. Add in an arpeggiator and a sweet phase shifter, and you have a instrument that is one of the most collectible vintage synthesizers.
There were two different styles of keys used in the Quadras over the years - early models used the K34U keys, which mount onto metal brackets, and later models used all-plastic K17U keys.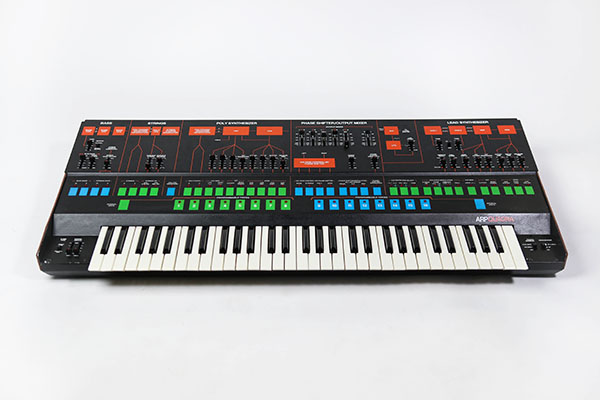 All photos are copyrighted by Syntaur, and may not be used without permission.