Oberheim OB-8
Released in 1983
The OB-8 is a wonderful analog synth with 8-note polyphony and two oscillators per voice. It has a switchable 2-pole/4-pole filter, an 8-note arpeggiator, and 120 program storage locations.
There were two versions of keybeds used in the OB-8; early models used a Pratt-Read keybed (K34U keys), while later models used a Matsushita keybed (K32U keys). It's important to determine which model you have before ordering any keybed parts.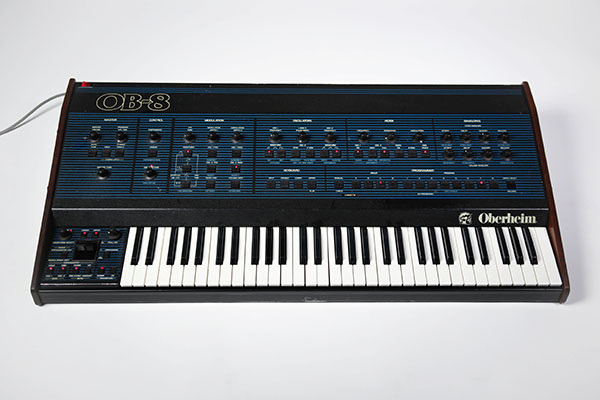 All photos are copyrighted by Syntaur, and may not be used without permission.