Oberheim Matrix 6
Released in 1986
The Matrix 6 is an analog polyphonic synthesizer with six voices of analog goodness and a deep modulation matrix, including key pressure and velocity as modulation sources. It's a great way to get those classic Oberheim tones, from silky smooth brass and strings to cutting bass and leads.
Note that the Matrix 6 does not have a stereo output, despite the fact that there are two output jacks labeled Left and Right. These are NOT stereo outputs - they are for setting up keyboard splits with separate outputs, as described in the owner's manual. Unless you specifically have a split patch set up to feed the Right output, you will get no audio there.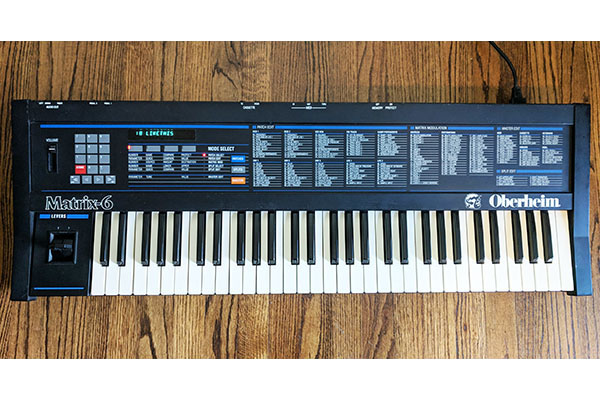 All photos are copyrighted by Syntaur, and may not be used without permission.