Kurzweil PC88
Released in 1997
The PC88 is an 88-note weighted-action keyboard with 32-note polyphony in full stereo, and lets you layer up to four sounds at once. It has built-in reverb and chorus, and an arpeggiator. The PC88MX is a PC88 with the VGM (Voice/General MIDI) board installed; this doubles the polyphony, and adds a General MIDI soundset and other percussion ROM waves.
There were two different styles of keys used in the PC88. Earlier models used K42W keys, while later models used K29W, so please compare yours to this photo before ordering any keybed parts.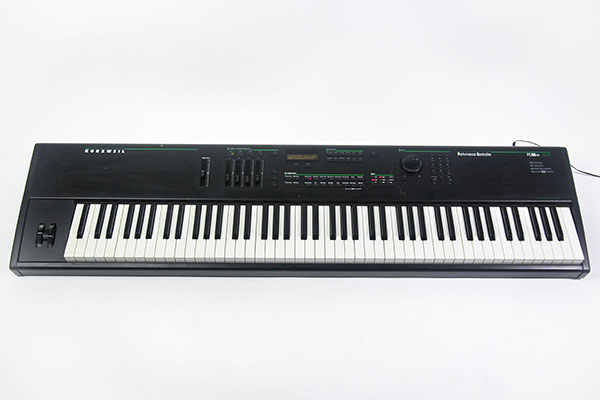 All photos are copyrighted by Syntaur, and may not be used without permission.