Kurzweil K2500X
Released in 1996
The 76-note K2500 and the 88-note K2500X were sampler/synthesizer/workstations incorporating built-in effects and velocity and aftertouch-sensitive keyboards.
There were two different styles of keys used in the K2500X. Earlier models used K42W keys, while later models used K29W, so please compare yours to this photo before ordering any keybed parts.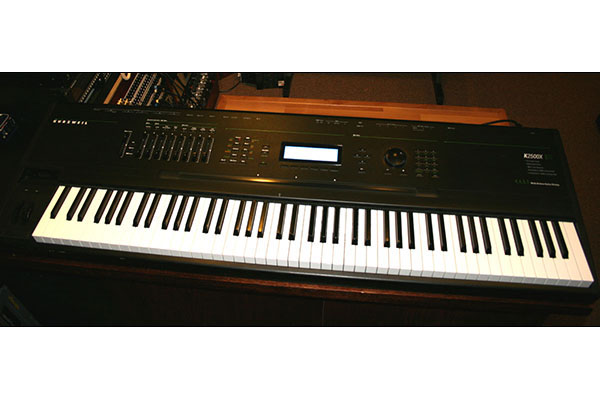 All photos are copyrighted by Syntaur, and may not be used without permission.