Korg Poly-61
Released in 1982
The Poly-61 was Korg's successor to the Polysix, and while its DCOs gave the Poly-61 better tuning stability, it lost some of the fatness of the Polysix, as well as the immediacy of having a knob to control each parameter of the sound. Instead, a Data slider sets the value of whichever parameter is currently selected. Nevertheless, it's still a nice-sounding six-voice analog polysynth.
In 1984, Korg released the Poly-61M, which incorporated MIDI.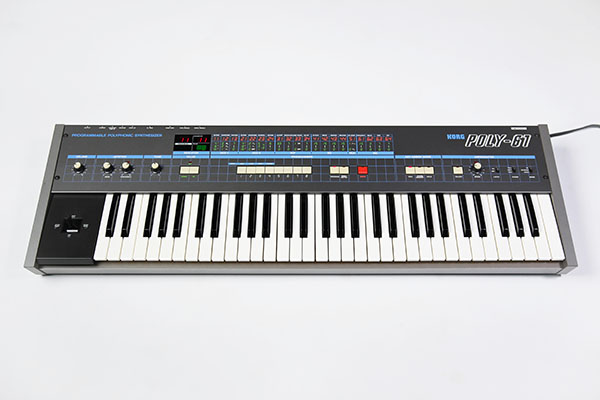 All photos are copyrighted by Syntaur, and may not be used without permission.