Korg CX-3 (Later)
Released in 2001
The Korg CX-3 is a single-manual clone of the classic Hammond B-3 organ, and it has a built-in Leslie effect. The early version of the CX-3 (1979) was analog, and had the drawbars to the left of the keybed; the later version (2001) was digital, and had the drawbars over the keybed. There were also double-manual versions of these Korg organs, called the BX-3.
The later BX-3 and CX-3 models used two different key types - some have a lip at the front of the key (Style K08L keys), others have a rounded waterfall-type edge (Style K08W keys). The black keys are identical for both key styles.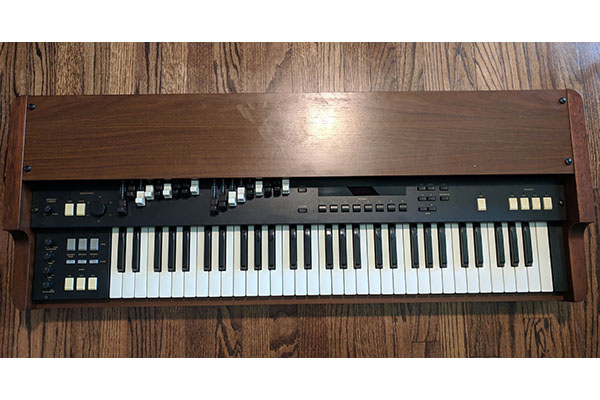 All photos are copyrighted by Syntaur, and may not be used without permission.