Ensoniq ZR-76
Released in 1997
Ensoniq's ZR-76 digital workstation synthesizer is functionally identical to the earlier MR-76, with the addition of extra piano waveforms. It has great sounds, a powerful sequencer, and an excellent piano-action 76-note keybed with aftertouch.
There were two different styles of keys used in the ZR-76. Earlier models used K42W keys, while later models used K29W, so please compare yours to this photo before ordering any keybed parts.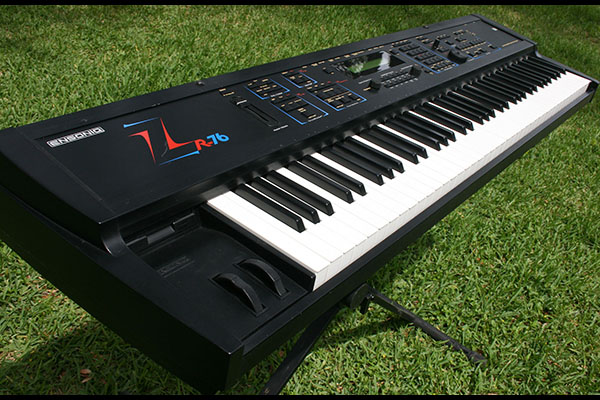 All photos are copyrighted by Syntaur, and may not be used without permission.