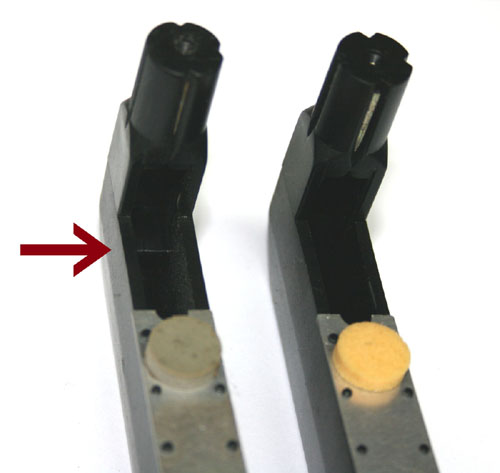 Ensoniq SQ-80 Black Keys
Two types of keys were used in the Ensoniq SQ-80 keyboards. In order to retrofit your synth with the replacement key bushings, you will need to have black keys that have a "shelf" in the front part of the key. The key on the left has this shelf, which rests on the key bushing when the key is pressed down (the arrow in the photo points to this shelf). The key on the right does not have this shelf; it is hollow.

If your SQ-80 has the hollow black keys, you will need to purchase the kit containing replacement black keys (#SQ80KC). If your keys do have the shelf, you will only need the kit with replacement bushings (#SQ80KB).